The summer is flying by as we get closer and closer to the beginning of the school year. It's time for installment 2 of Hello Monday. These posts are designed to begin the week with a little humor, some motivation and things that inspire me.
HUMOR
Have you seen these memes about dating dealbreakers…and breadsticks? They're so hilarious and really speak to the geek in me. This is one of my favorites! 
If you're like me, you love Amazon and wouldn't know what to do without your Prime account. So naturally, when I heard about Amazon Prime Day, I was excited! Amazon advertised that Prime Day would be better than Black Friday. Even though I wasn't planning on spending lots of money, I was curious as to what types of deals they'd have, since their prices are normally lower to begin with. Well, Prime Day came and it was an EPIC FAIL; a laugh out loud epic fail,  but a fail none the less. These responses to Prime Day sum it up perfectly!
Last, but certainly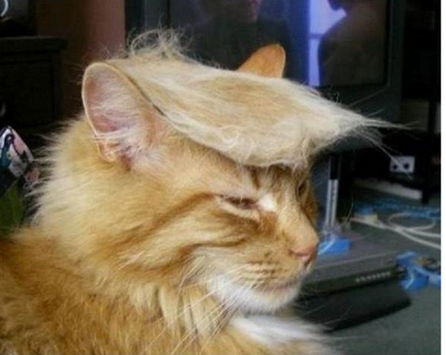 not least, #TrumpYourCat! There just really aren't any words to describe how funny this is. Just trust me, check it out!
---
MOTIVATION
I love this post by Steven Anderson about creating using the appoLearning platform to create a professional learning collection for your school or district. I've always struggled with finding an easy way to curate all of the resources, tools, sites and videos that I share with my staff. It has to be easy to access, easy to navigate and all in one place. When I came across this post, the lightbulb went off. He found what I was looking for. I plan to start working on this in the next few weeks and continue to develop it throughout the school year!
---
Enjoy your week!